Our advice on precautionary measures and in the event of damage
Security
A work of art, whether it was lent to you or belongs to you, whether you bought it or inherited it, and regardless of its value, deserves to be safeguarded.
For this, you need to install physical as well as electronic protection on your premises.
Physical protection: security doors for outside access, shutters at windows, bars at easily accessible openings, burglar-proof glass panes – all of these physical protections will help to prevent and dissuade burglary attempts. Depending on the value of the works to be insured and the specificities of the the premises, Insurers will adapt their requirements accordingly and suggest a risk-assessment visit. 
Electronic protection:  at your home or in your gallery, consider installing an intrusion alarm system (barrier alarm) and/or motion sensor alarm combined if necessary with remote surveillance (i.e. checking from a distance when the alarm is triggered). The alarm system must be in working order and covered by an annual maintenance contract.
You may also choose to install video surveillance with images recorded during certain periods of time.
For valuable objects and small items, opt for a safe that is fixed to the wall or floor (various types and categories of safes are available depending on the valuables that you want to keep in them).
In the event of theft, remember to lodge a complaint within 2 days following the incident and declare the theft to your insurer at the same time.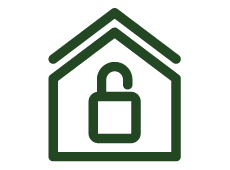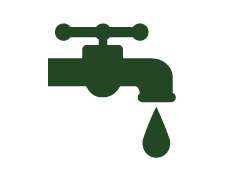 Water damage
Regularly check your water inlets, shut them when you will be away for a long period of time, and maintain your plumbing (replace joints, have a boiler maintenance contract, etc.).

Take care to raise items that are stored on the floor at least 20 cm above the floor (mandatory for underground storage).

Store your works of art on metal rather than wooden shelves as wood absorbs humidity.

If you are an institution or gallery located near a river that is prone to flooding, have an evacuation plan ready.

In the event of violent storms or abnormally heavy rain, remember to check or ask someone to check if water damage is occurring.
What to do in the event of water damage
Find the source of the leak and call in a plumber

Report it to your insurer within 5 days after noticing the damage.

Fill in a water damage accident report together with the responsible third party if such is the case (your neighbour upstairs, the home-owner association, a company that did maintenance work…) or fill in only your part in the absence of a known third party.

Take the necessary precautionary measures like removing paintings, photographs or prints from their frames to avoid the spreading of fungi.

Place all wet items flat in a dry area.

Set up a dehumidifier if necessary.
Fire
To avoid the disaster of fire which remains the most devastating incident, remember to keep smoke detectors in working order and have fire extinguishers with a maintenance contract.

Make sure your electrical system complies with current standards, or if not, regularly have it checked by a professional electrician.

Have an infrared scan done on your electrical switchboards.
In the event of fire or ignition
If you are not in a position to stop the fire from spreading, take shelter and dial the fire brigade (18 in France).

Once you are safe, remember to inform your Insurer.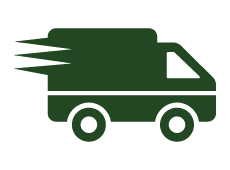 Transport, wrapping and handling
Transporting works of art remains another sensitive issue.
Contact a fine-art handling and shipment expert: handling a work of art, making a crate that is suited to the nature of the piece, cushioning it inside the crate, loading and unloading items into and from a truck, taking care of customs formalities, unwrapping a work of art, hanging or taking it down, these are all aspects of the job that only a fine-art shipment and handling professional knows how to do.
But above all, before the wrapping and after the unwrapping of any item, draw up a contradictory condition report, i.e. check the condition of the item, and write down any small alterations that already exist or that occurred during transport, in the presence of the transporter.
In the event of damage during transport: report the damage to your transporter within 48h after delivery, by registered letter with acknowledgement of receipt, and of course report the damage to your insurer within 5 days.
We keep an updated list of recognised professionals that we can provide to our clients.
If you have any questions or want to report damage to a work of art, please feel free to contact us:  Aurélia FARKOA
Phone : 01 44 51 02 17 – Email : afarkoa@morel-et-cie.com